Spaghetti with garlic, oil, chilli and onions
We arrived back late on Sunday night hungry and tired after visiting my parents in Leicester. The coach was delayed so by the time we got back it was too late to cook anything elaborate so this was the obvious choice; spaghetti, chili and olive oil is something we always have in the house. It's the quickest pasta dish to make, rarely found on a restaurant menu for its simplicity and one of my favourites as pasta is the main ingredient. It's great comfort food, great after a night out, wel,l great anytime really.
The sauce is delicate and complements the spaghetti - I hate it when pasta is served drowned in a sauce. I think this is something that people often don't understand.
Although it's not part of the traditional recipe, I use an onion which works really well and gives extra flavour. The use of Parmesan cheese has sometimes been a bone of contention in our family as I like it, whereas my Italian family say it doesn't go. I can't see why it doesn't, it's not fish is it?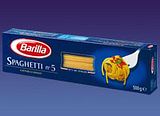 Despite this dishes simplicity, it can be quite easy to get wrong. The pasta should be good quality, preferably De Cecco or Barilla which is my personal favourite as it's the pasta my Nonna always used. It should be served al dente and the garlic shouldn't be burnt or it will give it a bitter taste. The final result is pasta heaven; every spaghetti strand will be coated with delicious flavoured oil. Here's my version:
What you need:
Spaghetti
1 x finely sliced onion
Olive oil
1 x finely chopped fresh red chilli (you can also use dried)
2 x finely sliced cloves garlic
Cook the spaghetti in boiling salted water. Meanwhile fry the onion and garlic until slightly browned along with the chili in about half a cup of olive oil (I don't know the exact measurement but the oil should be enough to generously coat the spaghetti). Drain the pasta and mix with the sauce. The more you cook this, you'll probably come up with your own modifications depending on your taste.